Annual Fall Retreat
Grand Teton National Park
Jackson Lake Lodge, Moran, WY
September 25-28, 2016
We are less than one week away from the Fall Retreat!
If you haven't yet registered, be sure to do so as soon as possible.
Against the stunning landscape of the Grand Tetons, the 2016 EGA Fall Retreat in Wyoming will bridge biodiversity and diversity through a variety of lenses and viewpoints. Our setting will be the West - a remarkable collection of people and places, and this country's fastest growing region. Among its rainforests and deserts, glaciers and beaches, one can find the full spectrum of big-ticket environmental issues playing out.
Lodging Update
We have only a handful of rooms left at the Jackson Lake Lodge – please contact Linda Smith <linda@greenmeetings.us> directly with your arrival and departure dates, rather than calling the lodge. If you'd like to try to share a room with someone who has already booked one, here is a list of funder attendees to contact for possible roommates. This is a self-managed program; if you find a roommate, call the Jackson Lake Lodge at 800-628-9988 to be added to the guest room and provide payment information. Alternatively, there are a few lodges close by, with links included below.
---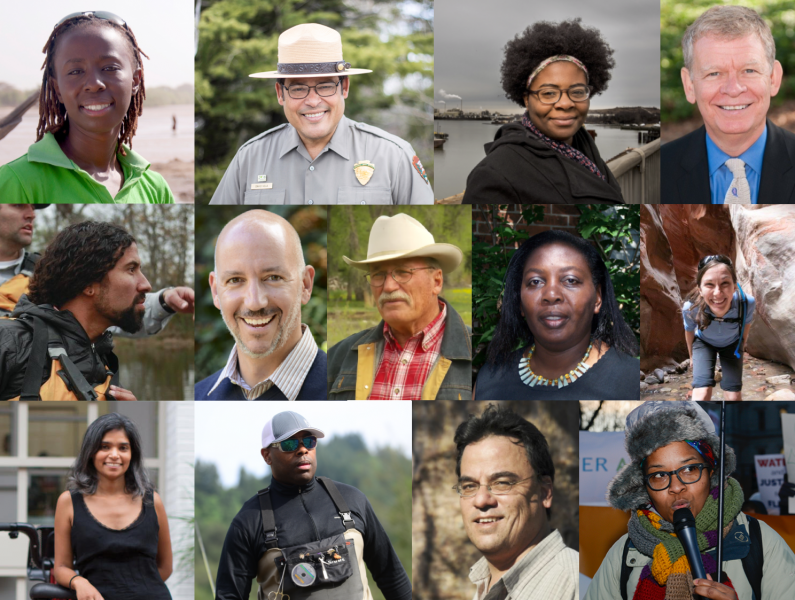 As the retreat approaches, the list of inspiring environmental activists and leaders that have signed on to speak to our community grows longer every day. A full list of speakers is available here. From top to bottom and left to right, confirmed mainstage speakers include:
Ikal Angelei, Founder of Friends of Lake Turkana and 2012 Goldman Prize Winner
David Vela, Superintendent of Grand Teton National Park
Destiny Watford, Free Your Voice and 2016 Goldman Environmental Prize Winner
Rene Henery, California Science Director of Trout Unlimited
Joe Sciortino, Executive Director of the Schmidt Family Foundation
Pat O'Toole, Ladder Ranch and President of the Family Farm Alliance
Brentin Mock, Staff Writer, CityLab-The Atlantic
Chelsea Rochman, Postdoctoral Fellow of Conservation at UC Davis
Keya Chatterjee, Executive Director of the US Climate Action Network
Chad Brown, U.S. Navy Veteran and Founder and Executive Director of Soul River Inc.
Serge Rajaobelina, Executive Director of Fanamby in Madagascar
Nayyirah Shariff, Community and Political Organizer for the Flint Democracy Defense League
A worthy question is whether the future of protecting large landscapes – land, rivers, and biodiversity – demands putting people more at the heart of the matter. Only three percent of the West lives in rural areas, but that three percent is spread across 75 percent of the land area. They are a crucial collection of voices, histories, and cultures to consider with respect to recovering endangered species, protecting wilderness, and maintaining healthy rivers. Perhaps the path to an increasing conservation estate entails an effort to recast ourselves as champions of people as well as places. We can learn from each other's experiences to help explore these questions.
The National Park Service will be our host as they celebrate their centennial—a special time in a historic landmark. To honor this history and look ahead, EGA's Program Committee has crafted a challenging program full of reflection and forward-thinking analysis.
Additionally, we are partnering with the Blue Sky Funders Forum to further focus on innovative strategies for connecting people and nature to build support of environmental issues. In addition to the Sunday "Day of Stewardship" that Blue Sky is sponsoring together with Grand Teton National Park to celebrate the National Park Service Centennial, the Wednesday Retreat agenda features a program that will include topics like cultural relevancy, youth leadership, and new partnerships with the private and public sectors. We invite you to stay on through the end of the day on Wednesday, September 28th, to learn and strategize about how to connect people and nature for the next 100 years.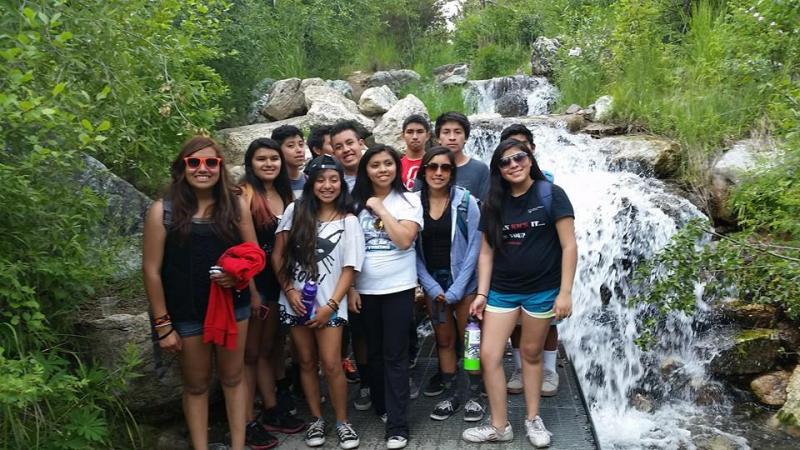 Pura Vida offers extensive outdoor learning for local Latino youth in Grand Teton National Park.
---
Agenda Highlights
Saturday, September 24, 2016
Pre-Retreat Overnight Field Trips
Sunday, September 25, 2016
10:00 am – 4:00 pm: Pre-Retreat Field Trips (some trip times will vary).
5:00 – 6:00 pm: Newcomers / EGA Board Alumni Reception
6:00 – 8:00 pm: Opening Reception and Dinner
Monday, September 26, 2016
9:00 – 9:35 am: Opening Performance & Welcome
9:35 – 10:00 am: Sense of Place
10:00 – 10:25 am: Featured Speaker
11:00 am – 12:00 pm: Plenary
12:00 – 12:30 pm: Featured Speaker
1:45 – 3:00 pm: Concurrent Sessions
3:20 – 4:30 pm: Flash Talk
3:30 – 4:30 pm: Tracking the Field
5:00 – 7:00 pm: Themed Dinners
7:00 – 9:00 pm: Presidential Debate
Tuesday, September 27, 2016
7:30 – 8:30 am: Funder-Only Ad Hoc Breakfast Conversations
8:45 – 9:15 am: Performance, Welcome & Memorial
9:15 – 9:45 am: Featured Speaker
9:45 – 10:45 am: Plenary
10:45 – 11:20 am: Flash Talk
11:20 am – 12:35 pm: EGA Town Hall
12:45 – 2:00 pm: Concurrent Sessions
2:30 – 6:00 pm: Field Excursions
6:30 – 8:30 pm: Trustee Dinner
8:30 – 11:00 pm: Dance Party
Wednesday, September 28, 2016
9:00 – 9:20 am: Performance & Reflections
9:20 – 10:20 am: Plenary
10:30 – 11:00 am: Featured Speaker
11:00 am – 5:30 pm: Blue Sky Funders Forum
A detailed agenda can be found here, and field trip and excursion descriptions here.
---
Lodging is almost fully booked. We recommend that you register and contact Linda Smith to book your room at the Jackson Lake Lodge today.
For more information, please feel free to contact us at (212) 812-4310 or ega@ega.org.
We look forward to seeing you in Wyoming!