Annual Fall Retreat
Announcing the 2019 EGA Fall Retreat
September 22-29, 2019
Napa, California
Highlights from the 2018 EGA Fall Retreat
September 30 - October 3, 2018
Grove Park Inn | Asheville. NC
At this year's Fall Retreat, we will revel in rich and beautiful Asheville, NC, pulling the web of connections across the state and region, from mountains to sea, local to global. From the rise of solar power to pipeline resistance, industrial livestock impacts to coal mining transitions, transgender rights to the toppling of monuments, and the growing debate about the use of wood pellets from southern forests as a clean energy source, the South is at the intersection of environmental challenges, progressive activism and conservative traditions. The Fall Retreat will have special programming to address the imminent challenges to communities and the environment, including proactive strategies such as litigation and other efforts to defend clean water and clean air.
There are only a few rooms left at the EGA rate ($259 per night) at the Grove Park Inn. To book a room please email Linda Smith (linda@greenmeetings.us).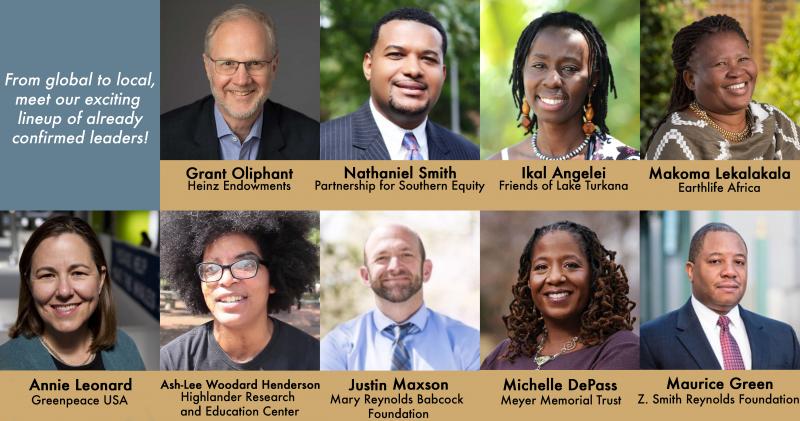 2018 Environmental Fellows Program - Come meet this year's cohort at the Fall Retreat in Asheville!
And thank you to The Campbell Foundation for their support of Arts & Culture at the Retreat