Tracking the Field

What is Tracking the Field?
Tracking the Field (TTF) is an ongoing research initiative started in 2007 to monitor and deepen our understanding of trends and gaps in environmental philanthropy. With nine years of data, to date over 100,000 grants totaling more than $12 billion have been entered and categorized in a secure database. This comprehensive record allows for in-depth analysis of environmental giving trends and provides an avenue for funders to see where their grantmaking fits into the larger ecosystem of funding, identify partners and reflect on how they can optimize their grant dollars to be more strategic and effective.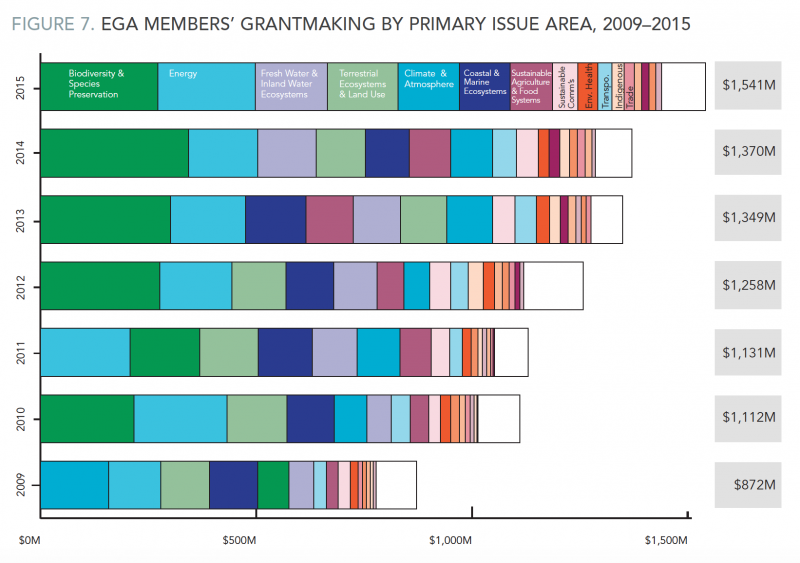 Explore Tracking the Field
The Environmental Grantmakers Association produces a biennial report and summary that analyzes the most recent environmental giving data. EGA members are able to explore the Tracking the Field data down to the individual grant through a searchable database and interactive heatmap on the website. These tools allow members to sort by EGA taxonomy across different time frames to see the trends and grants most relevant to their work. EGA also works with funders and affinity groups on custom research projects to expand learnings from the Tracking the Field data.
There are a few different ways to explore TTF; check out all four below!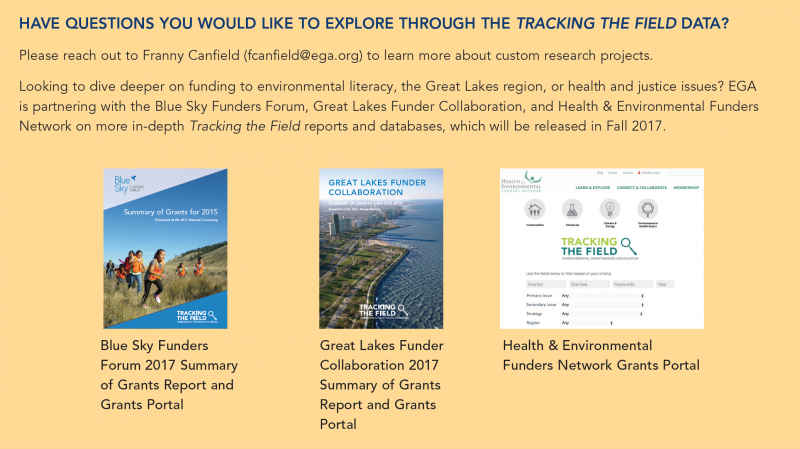 SaveSave