Staff
Franny Chiles Canfield
Knowledge and Programs Director
Franny Canfield is the Acting Executive Director at the Environmental Grantmakers Association (EGA) for the summer of 2017. Franny has been at EGA for over nine years, serving as EGA's Program Director for Knowledge first in New York and then opening EGA's West Coast Office in San Francisco in 2014.
In that role Franny oversees programs to help EGA members reflect on how their grantmaking fits into the larger environmental movement and learn from key philanthropic initiatives in the U.S. and abroad. In 2008, Franny launched EGA's Tracking the Field program, an ongoing research-based analysis of environmental grantmaking. Since 2008, Franny has published three Tracking the Field reports and developed EGA's searchable Tracking the Field database with over 70,000 environmental grants. Franny oversees EGA's global programming including the 2017 Global Distance Learning Program in Southern and Eastern Africa and the 2016 learning tour in Cuba. Franny graduated with a B.A. in U.S. Politics and Government and Environmental Studies from the University of Puget Sound.
In her spare time, Franny enjoys skiing, cooking, and traveling. Franny lives in the Bay Area and works out of EGA's San Francisco office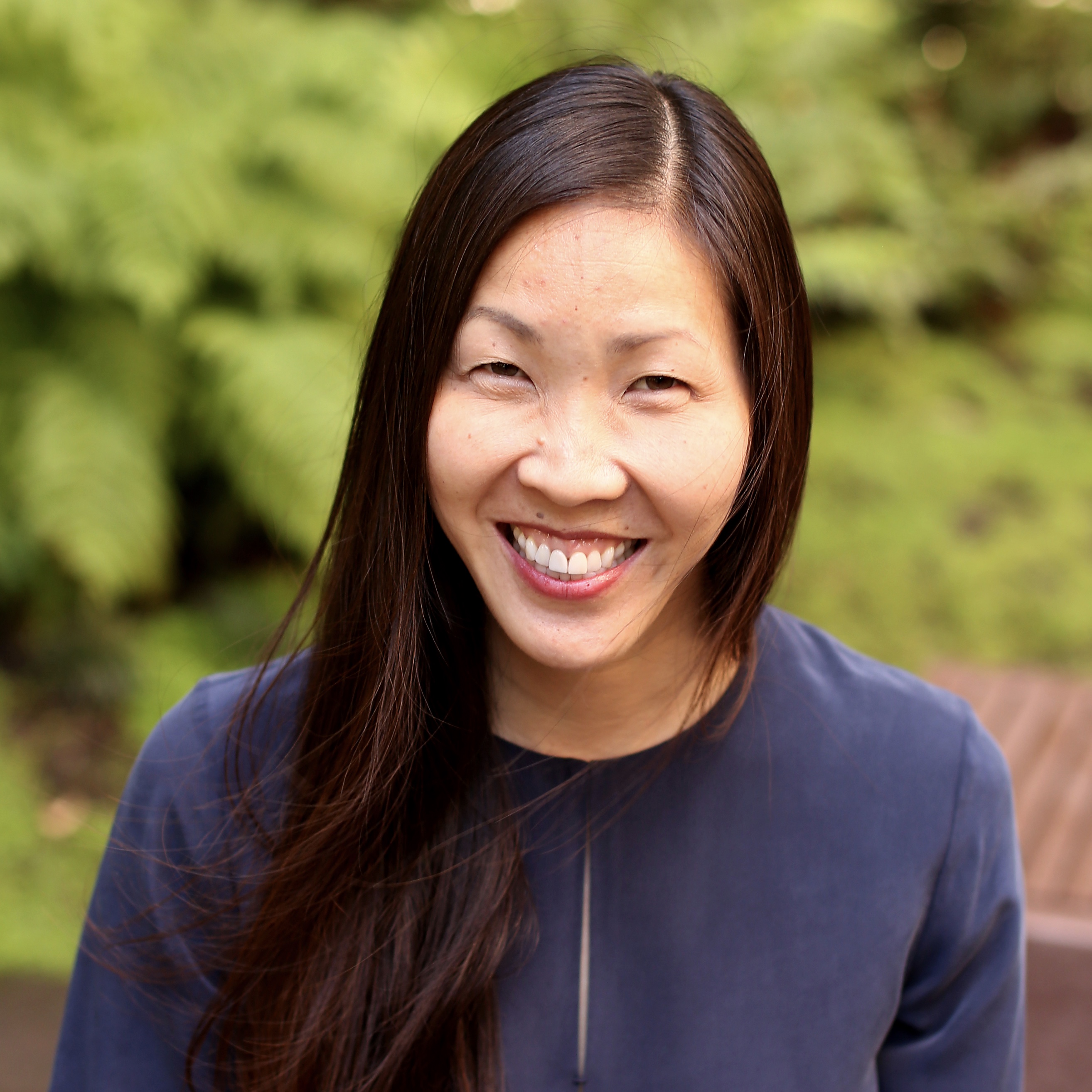 Angie Chen
Director, Blue Sky Funders Forum
Angie Chen is director of the Blue Sky Funders Forum, a working group of EGA. Prior to this role, she was an advisor to the Pisces Foundation. Angie previously managed a crosscutting environmental literacy program at the S. D. Bechtel, Jr. Foundation and oversaw grantmaking to connect California's youth to nature and promote equitable access to outdoor experiences at the Pacific Forest and Watershed Lands Stewardship Council. She also worked at the David and Lucile Packard Foundation, where she developed strategic initiatives to advance paid leave, summer learning, and children's health. Angie has served on the board of Emerging Practitioners in Philanthropy, and she was selected as an American Express NGen Fellow. From 2012 to 2015, she was appointed by Administrators Lisa Jackson and Gina McCarthy to the U.S. Environmental Protection Agency's National Environmental Education Advisory Council. She currently serves on the board of Pie Ranch and the program committee of Youth Outside. Angie is a graduate of Harvard University and the University of California, Berkeley.
Joshua Cohen
Membership Services Director
Joshua Cohen joined EGA in 2012. He has 15 years of experience in the environmental arena and has worked on advocacy campaigns, policy development and research for universities, government agencies, NGOs and the private sector focused on sustainability and greening initiatives.
Prior to joining EGA, Joshua coordinated outreach and education initiatives at The New School where he was involved in energy, waste and water management and administration of a green grants program, and before that, as Brooklyn Compost Project Manager at Brooklyn Botanic Garden. In the area of environmental health, he has consulted on air quality research with Columbia University and the New York City Mayor's Office and with the Center for the Biology of Natural Systems at Queens College. He has also worked on environmental justice campaigns with the US Environmental Protection Agency in Portland, Oregon and on rail-trail advocacy with the National Park Service in Pennsylvania and West Virginia.
Joshua holds an MPA in Environmental Science and Policy from Columbia University's School for International and Public Affairs and a BA in Environmental Science and Visual Arts from Hampshire College. Originally from West Virginia, Joshua lives in Germantown, New York with his husband, daughter and dog.
Adam Harms
Program and Communications Manager
In his role as Program and Communications Manager at EGA, Adam oversees organizational communications strategy, manages priority projects and supports funder-to-funder collaboration.
Prior to coming to EGA, Adam worked with Global Health Strategies, supporting new media strategies on behalf of the Bill & Melinda Gates Foundation. To this end, he liaised with a network of digital and print journalists in the U.S., Europe, Africa and emerging markets to ensure coverage of key issues like polio and neglected tropical diseases.
Adam earned his BA at New York University in Environmental and Urban Studies, and is currently pursuing a Master's in Environmental Management at the Duke University Nicholas School.
Originally from Atlanta, Adam currently lives in Harlem, where he spends his time biking, watching baseball, reading about urban theory, and looking at interesting maps. Adam can be reached at aharms @ ega.org
Christina James
Program Coordinator, Blue Sky Funders Forum
Christina James supports the operations and activities of the Blue Sky Funders Forum, a working group of EGA, as program coordinator. Prior to joining Blue Sky in 2016, Christina completed a year of service with the National Park Service (NPS) through the Student Conservation Association. While with NPS, Christina worked in education and public programs at Frederick Law Olmsted National Historic Site in Brookline, Massachusetts. In her role, Christina facilitated an award-winning place-based education program and was closely involved with planning and executing programs tied to park stewardship, landscape history, and community outreach. As an undergraduate, Christina interned with the National Archives, the UC Transportation Center, and the Fine Arts Museums of San Francisco, and worked as an undergraduate research assistant. Christina graduated from the University of California, Berkeley in 2015 with degrees in Society & Environment and History.
Gabriel Jones
Program Coordinator
Gabriel Jones is a Program Coordinator at EGA. After participating in the inaugural cohort of EGA's Environmental Fellows Program, he now helps to coordinate the program's activities and events. He also assists with planning for flagship EGA events, membership services, communications, and diversity, equity, and inclusion initiatives.
Before joining EGA, Gabriel completed a Master's of Natural Resources and Environment and a Master's of Urban Planning at the University of Michigan. During his time at U of M, he worked as a research assistant to manage a database with profiles on key policies relating to food access, food insecurity, and local food economies. His Master's project characterized the waste management systems of Detroit, Minneapolis, and Baltimore in order to present recommendations to enhance opportunities for sustainable materials management in Detroit. Gabriel also worked for the U of M Summer Research Opportunity Program and U of M Doris Duke Conservation Scholars Program, both of which aim to increase access for underrepresented students into graduate programs or career options.
Gabriel is originally from the Inland Empire region of Southern California. He received his B.A. in Anthropology from California State University Dominguez Hills. He also worked for two years at the Los Angeles County Natural History Museum and the La Brea Tar Pits and Museum.
In his downtime, Gabriel enjoys searching for new food ventures, walking through natural spaces, reading about Afro-Latino heritage, and exploring city sights and sounds.
Rachel Leon
Executive Director
Rachel Leon joined EGA as Executive Director in August 2009. As a senior program manager with the JEHT Foundation in New York City, Rachel previously oversaw the foundation's Fair and Participatory Elections Program.
Prior to her work with JEHT, Rachel served as executive director of the New York State Common Cause, an organization dedicated to strengthening democracy by encouraging the public to take action on critical policies.
Rachel served on transition teams for both former NYS Governor Eliot Spitzer and current NYS Attorney General Andrew Cuomo. She worked closely with numerous environmental organizations while at the helm at NYS Common Cause and published several studies that highlighted the role of money in politics and its impact on environmental issues. She also helped advance action on specific policies, like the New York State Bottle Bill, and legislation that toughened enforcement regarding lead poisoning in New York City. Both campaigns were ultimately successful and got a boost from coordinated research and advocacy.
With a background in anti-poverty and anti-hunger issues, Rachel also has significant experience assisting foundations with program development and strategic planning. After leaving JEHT, Rachel served as a consultant and strategic advisor to the Open Society Institute. Rachel currently lives in Croton on Hudson, New York with her husband, two children ,a dog and a cat.
Ashley W. Li
Grants Data Analyst
Ashley currently serves as a Grants Data Analyst at EGA. She started at EGA as a Research & Data Consultant in July 2014. She has been working on the Tracking The Field series and also contributes extensively to EGA's growing customized data services.
Ashley brings in years of experience in philanthropic research. While pursuing her Master's in Public Affairs at the University of Texas, she worked two years for the RGK Center for Philanthropy and Community Service as a quantitative researcher. In 2013, she was selected as an Emerging Scholar to work at the Urban Institute's National Center for Charitable Statistics (NCCS), where she expanded her knowledge base greatly in sector-wide trend analysis. Prior to her current appointment, she worked briefly at the New York City Department of Education as a Data Office Manager.
Currently Ashley is also a student in Graphic Design at the Parsons School of Design, and is looking forward to helping clients develop visually appealing data solutions.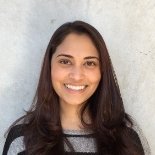 Pallavee Panchal
Program Manager, Engagements and Events
As the Program Manager for Engagements and Events, Pallavee helps build relationships amongst members through the management and execution of EGA events, as well as events in partnership with other affinity groups and members.
Prior to joining the EGA team, Pallavee received a dual masters, a Masters in Sustainable International Development and an MBA in Nonprofit Management from the Heller School for Social Policy and Management at Brandeis University. While pursuing her degrees, Pallavee learned the spectrum of environmental, ecological, and sustainability issues facing our planet, along with best practices and examples of solving these issues utilizing public, private, and nonprofit tools.
During this time, she also interned with Second Nature, conducting research and creating materials to better understand and utilize finance in climate action plans for higher education institutions, aimed specifically at sustainability officers. Before attending graduate school, Pallavee served as a Peace Corps Volunteer in East Java, Indonesia, working on English Education as well as community development projects. Prior to this, Pallavee worked at Goldman Sachs, as an Operations Analyst, learning the corporate side, allowing her to better understand the connections between the public, private, and nonprofit sectors.
Though she loves to travel, Pallavee is a native New Yorker, living, studying, and working in several cities across the state.
Corinne Sigismund
Bookkeeper
Corinne has been the bookkeeper for EGA for 6 years, where she handles all the day to day finances, as well as, the yearly non-profit audit preparation and completion with the accountant and auditor.
She graduated from Clemson University with BFA in Sculpture and Drawing and a minor in Biology.
After being asked to do bookkeeping on her first job out of college, she found that it was a good balance to the more creative side of her, in the way science had been.
Over many years, she continued to work with non-profit and creative companies where she was able to form a meaningful connection to the businesses beyond numbers.
In her spare time, she makes jewelry, takes care of her adopted kitties and plays drums.