Staff
Franny Chiles Canfield
Associate Director
Franny Canfield is the Associate Director at the Environmental Grantmakers Association (EGA). Franny has been at EGA for over ten years, serving as EGA's Program Director for Knowledge first in New York and then opening EGA's West Coast Office in San Francisco in 2014.
In that role Franny oversees programs to help EGA members reflect on how their grantmaking fits into the larger environmental movement and learn from key philanthropic initiatives in the U.S. and abroad. In 2008, Franny launched EGA's Tracking the Field program, an ongoing research-based analysis of environmental grantmaking. Since 2008, Franny has published five Tracking the Field reports and developed EGA's searchable Tracking the Field database with over 90,000 environmental grants. Franny oversees EGA's global programming including the 2017 Global Distance Learning Program in Southern and Eastern Africa and the 2016 learning tour in Cuba. Franny graduated with a B.A. in U.S. Politics and Government and Environmental Studies from the University of Puget Sound.
Franny lives in the Bay Area with her toddler daughter and husband and works out of EGA's Oakland office.
Adam Harms
Senior Program Manager, Membership Services
Adam Harms is the Senior Program Manager at the Environmental Grantmakers Association (EGA). In this role, Adam manages EGA's membership services and priority projects, and facilitates funder-to-funder collaboration. Adam has been with EGA for five years.
Prior to coming to EGA, Adam worked with Global Health Strategies, supporting new media strategies on behalf of the Bill & Melinda Gates Foundation. Adam earned his BA at New York University in Environmental and Urban Studies, and recently received his Master's in Environmental Management at Duke University's Nicholas School.
Originally from Atlanta, Adam currently lives in Harlem, where he spends his time biking, watching baseball, reading about urban theory, and looking at interesting maps. Adam can be reached at aharms @ ega.org
Maud Henderson
Senior Program Manager, Engagement and Knowledge
In her role as Senior Manager for Engagement and Knowledge, Maud works with EGA members to develop learning opportunities for funders in the U.S. and abroad and helps manage the Tracking the Field grant research initiative to continue deepening our understanding of trends and gaps in environmental philanthropy. Most recently, she worked as the global engagement consultant on EGA's 2017 Southern & Eastern Africa Distance Learning Program and the 2015 COP21 Funder Initiative, a multi-organization effort to bring together U.S. and European foundations working around the United Nations Climate Change Conference in Paris. She worked previously in client service at Bridgewater Associates, a global investment management firm focused on institutional clients. Originally from France, Maud studied at Columbia University in NYC and now lives in the Bay Area, working from EGA's Oakland office.
Christina James
Program Manager, Blue Sky Funders Forum
Christina James supports the membership and activities of the Blue Sky Funders Forum, a working group of EGA, as program manager. Prior to joining Blue Sky, Christina completed a year of service through the Student Conservation Association at Frederick Law Olmsted National Historic Site, a National Park Service site in Brookline, Massachusetts. In her role, Christina facilitated an award-winning place-based education program and was closely involved with planning and executing public programs tied to park stewardship, landscape history, and community outreach. Christina graduated from the University of California, Berkeley with degrees in Society & Environment and History. As an undergraduate, she completed internships with the National Archives, the University of California Transportation Center, and the Fine Arts Museums of San Francisco, and worked as an undergraduate research assistant. She currently lives in the San Francisco Bay Area.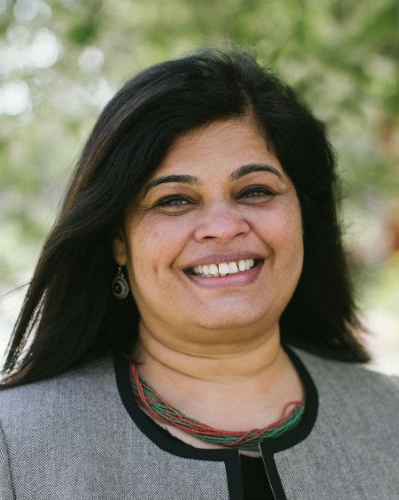 Anupama Joshi
Executive Director, Blue Sky Funders Forum
Anupama Joshi joined Blue Sky Funders Forum, a working group of EGA, as executive director in December 2018. She is an accomplished leader in the non-profit and social sector in the United States and abroad. She was previously executive director of the National Farm to School Network, which she co-founded in 2007, building a movement to incorporate local procurement, gardens and food and farm education in schools and early care sites across the United States. She has excelled in developing policies, programs and partnerships; fundraising; and managing organizations through phases of growth and change. She is a firm believer in the power of networks and collaboration to enable lasting change, and has embodied that throughout her career. She is co-author of Food Justice (MIT Press, 2010), developed "Evaluation for Transformation" – a pioneering cross-sectoral framework for farm to school research and evaluation, and regularly speaks at national and international events. She has advised the United States Department of Agriculture on the Farm to School Census, and served on the board of directors for FoodCorps and the Community Alliance with Family Farmers. Anupama currently serves on the board of directors for the Farmers Market Coalition and provides mentorship to emerging leaders through the Community Food Systems Mentorship Program. She is a mom, loves to travel, and cook, and currently lives in Cary, North Carolina.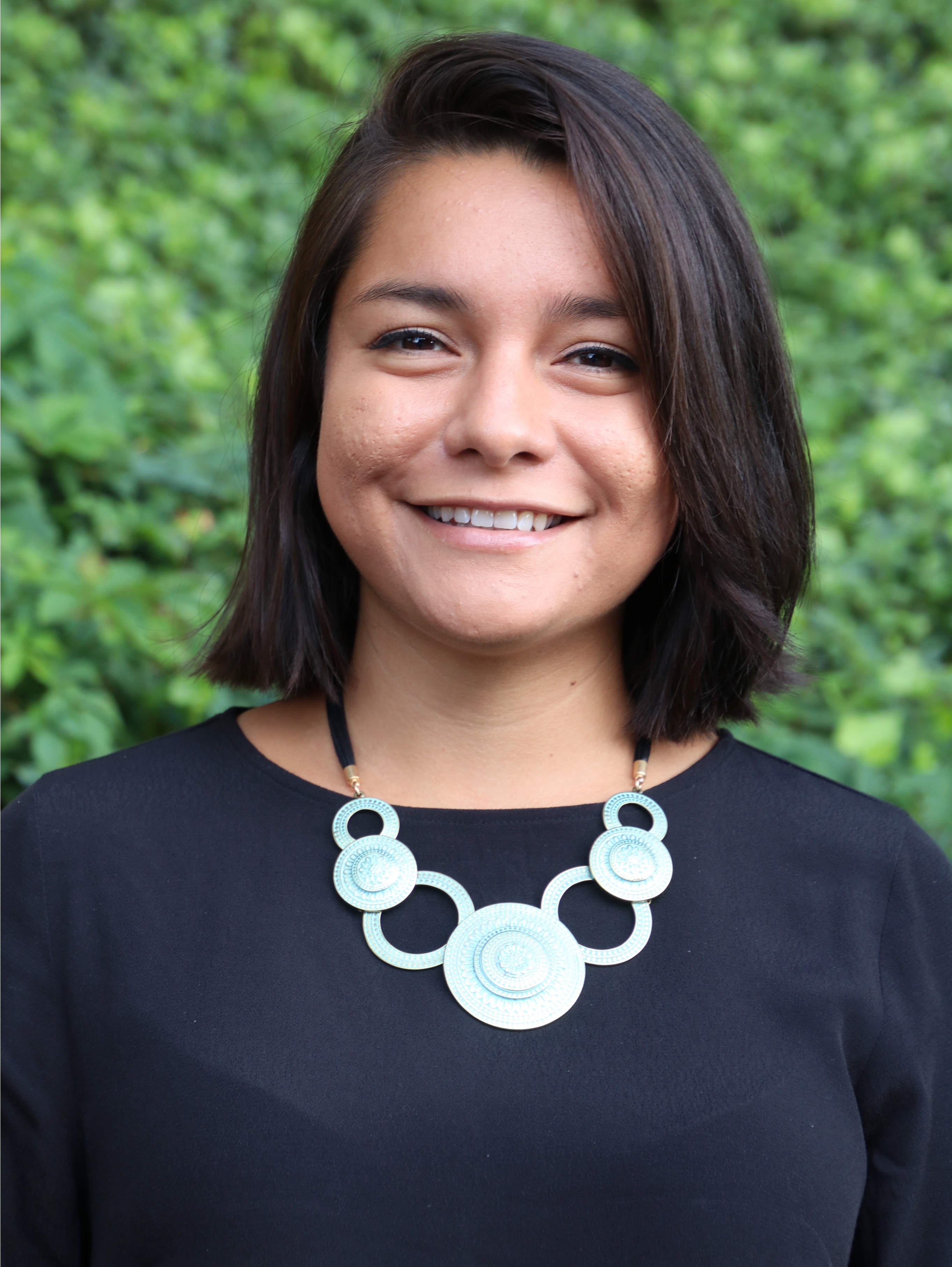 Laura J. Lemus
Program Manager, Membership and Equitable Initiatives
Laura Lemus, a proud Mexican immigrant, is the Program Manager for Membership and Equitable Initiatives at the Environmental Grantmakers Association (EGA). Prior to EGA, Laura was the Program & Communications Associate at the Andrus Family Fund after completing one of the country's top leadership programs – National Urban Fellows, which culminated with a Master of Public Administration from the Marxe School of Public and International Affairs.
Laura has been committed to several social justice issues throughout her career including non-profit work in immigration advocacy at Long Island Wins and with the United Nations as a Youth Representative for Soroptimist International, an NGO that empowers women and girls globally.
In her spare time Laura enjoys running, listening to podcasts, and spending time with her family.
Rachel Leon
Executive Director
Rachel Leon is the Executive Director for the Environmental Grantmakers Association, and she has served in this role since 2009. Prior to EGA, Rachel was a Senior Program Manager at the JEHT Foundation in New York City, where she oversaw the foundation's Fair and Participatory Elections Program. Prior to her work with JEHT, Rachel has decades of experience in leadership positions in the non-profit arena working on democracy and grassroots solutions to the root causes of poverty.
She served as executive director of the New York State Common Cause, an organization dedicated to strengthening democracy by organizing the public to act on critical policies and to hold power accountable. Rachel served on transition teams for both former NYS Governor Eliot Spitzer and current Governor Andrew Cuomo. She worked closely with numerous environmental organizations while at the helm at NYS Common Cause and published several studies that highlighted the role of money in politics and its impact on environmental issues.
With a background in anti-poverty and anti-hunger community organizing and lobbying, Rachel also has significant experience assisting foundations with program development and strategic planning. This year, Rachel is a 2018 National Urban Fellow placed at the Ford Foundation (in addition to her EGA duties) and will graduate in July 2018 with a Master's in Public Administration from Marxe School of Public and International Affairs at Baruch College.
Ashley W. Li
Tracking the Field Research Specialist
Ashley currently serves as the Tracking the Field Research Specialist at EGA. She started at EGA as a research consultant in 2014. She has been working on the Tracking The Field report series and also contributes extensively to EGA's growing customized data services.
Ashley brings in years of experience in philanthropic research. While pursuing her Master's in Public Affairs at the University of Texas, she worked two years for the RGK Center for Philanthropy and Community Service. In 2013, she was selected as an Emerging Scholar to work at the Urban Institute's National Center for Charitable Statistics (NCCS), where she expanded her knowledge base greatly in sector-wide trend analysis based on form 990 data. Prior to her current appointment, she worked at the New York City Department of Education as a Data Office Manager.
Ashley is also interested in arts and design and holds a certificate in Digital and Graphic Design from the Parsons School of Design.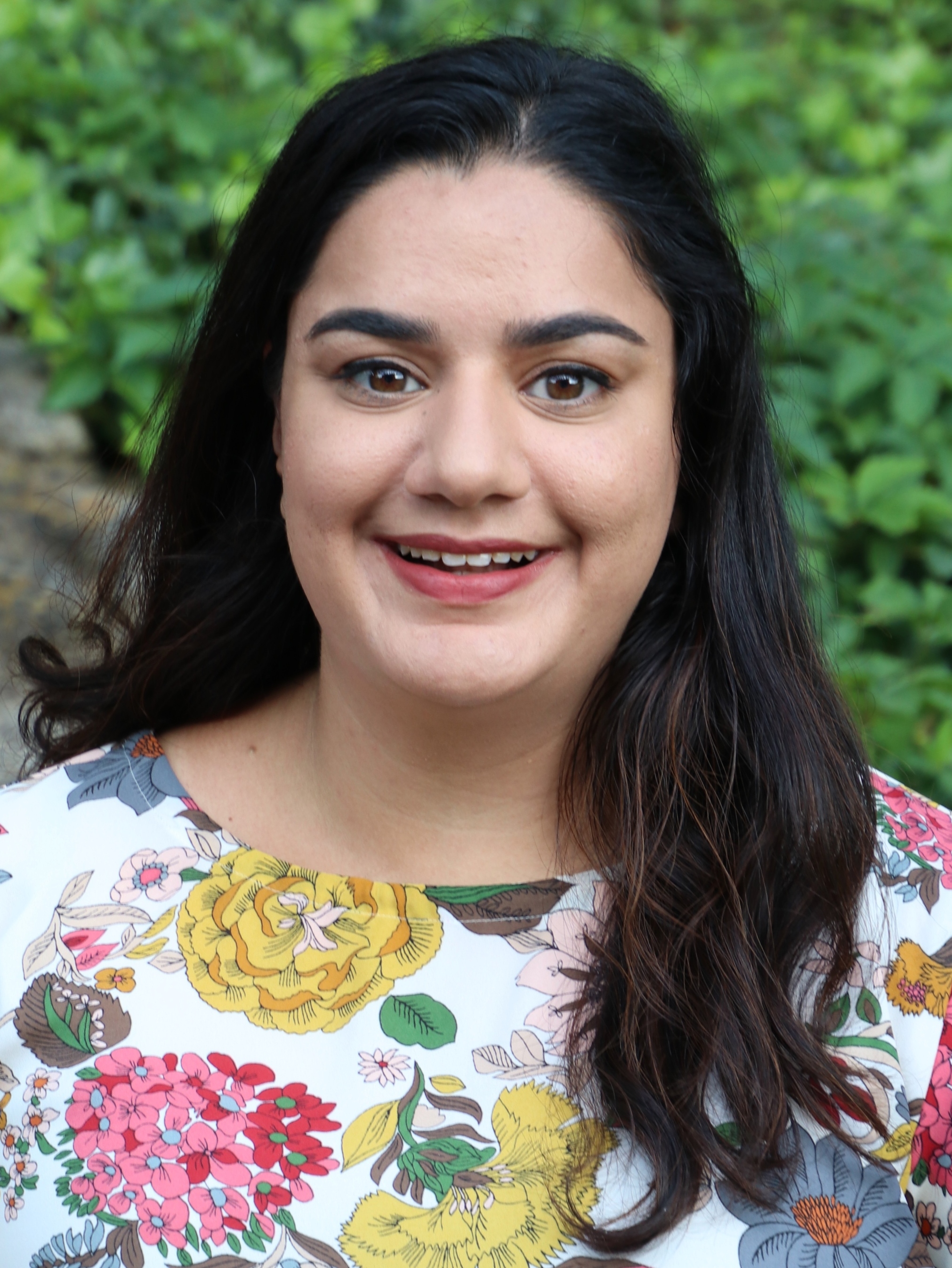 Malavika Sahai
Communications Program Coordinator
Malavika Sahai is the Communications Program Coordinator at EGA. In her role, she connects EGA's community through in-person signature events, communications, and new tools and research for boosting collective learning and knowledge.She also streamlines communications across the organization, using technology to implement new strategic approaches to engage EGA membership with the organization's website, programs, and communications.
Prior to joining EGA, Malavika completed a Master's of Natural Resources and Environment at the University of Michigan, with concentrations in Environmental Policy and Planning and Environmental Justice. As a member of EGA's second Environmental Fellows Program 2017 cohort, she worked with the National Wildlife Federation's Great Lakes office to hone communications for their Urban Initiatives program. She also has experience in communications and outreach for universities and federal agencies. Prior to attending graduate school, she graduated with a B.S. in Environmental Policy and Planning from Virginia Tech.
Malavika is originally from Virginia, and is currently residing in New York City. Outside of work she enjoys exploring the city with her dog, reading interior design blogs, and seeing occasional live music shows.
Corinne Sigismund
Bookkeeper
Corinne has been the bookkeeper for EGA since 2011, where she handles all the day to day finances, as well as, the yearly non-profit audit preparation and completion with the accountant and auditor.
She graduated from Clemson University with BFA in Sculpture and Drawing and a minor in Biology.
After being asked to do bookkeeping on her first job out of college, she found that it was a good balance to the more creative side of her, in the way science had been.
Over many years, she continued to work with non-profit and creative companies where she was able to form a meaningful connection to the businesses beyond numbers.
In her spare time, she makes jewelry, takes care of her adopted kitties and plays drums.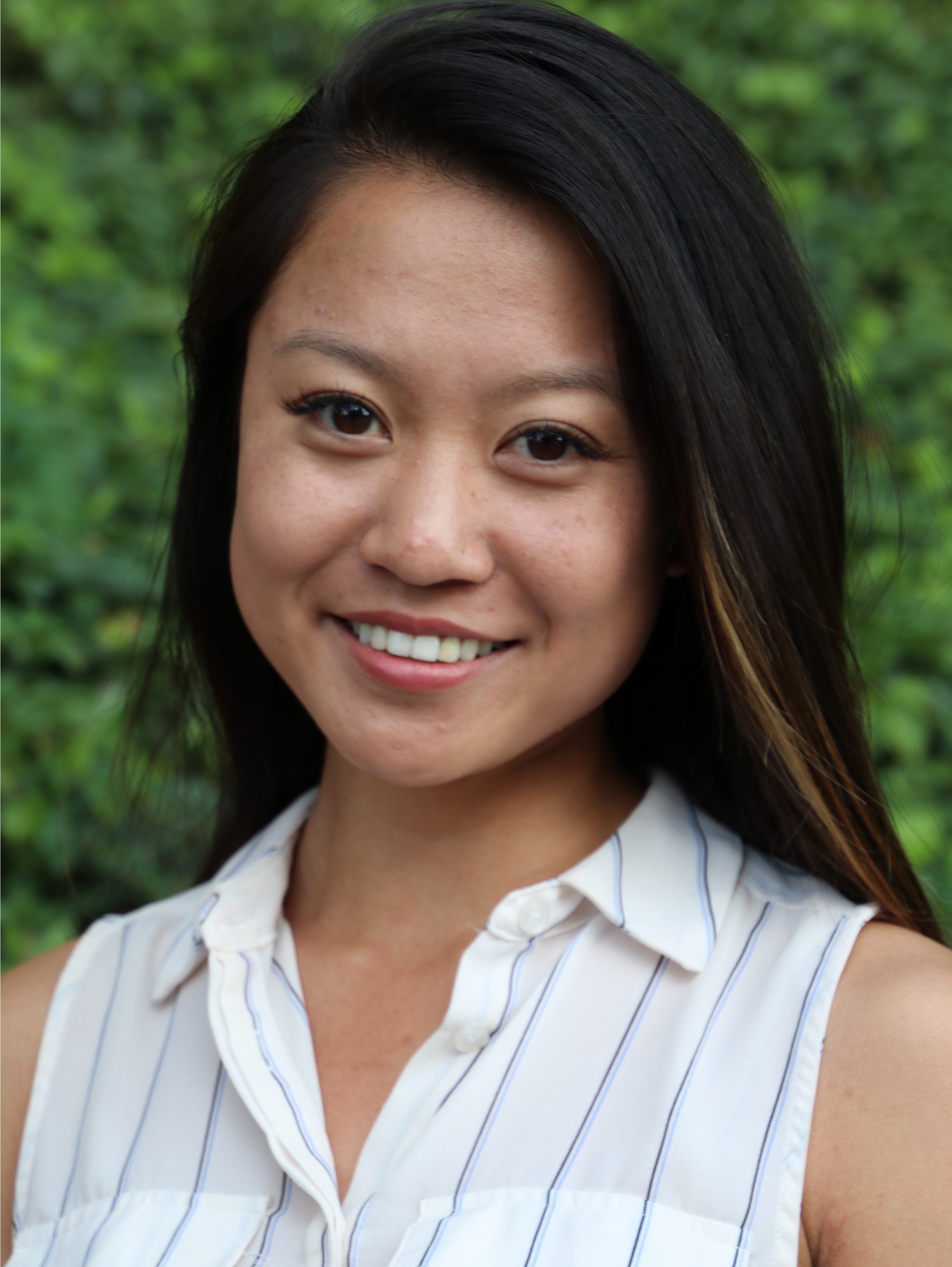 Junyi Zheng
Engagement and Events Program Coordinator
Junyi Zheng is the Engagement and Events Program Coordinator at EGA. She graduated from the University of California, Berkeley in 2018 with a B.S. in Environmental Economics & Policy and a minor in Sustainable Design. As an undergraduate, she served as an operations intern with Healthy Planet USA, where she helped facilitate healthy and sustainable food systems education for K-12 kids. She also worked as a marketing intern for Advanced Brain Monitoring, where she conducted research and developed client profiles for neurotechnology and healthcare conferences.
Junyi grew up in San Diego, California and now resides in the Bay Area, where she works from EGA's Oakland office. In her spare time, she enjoys reading, taking in natural landscapes, and watching videos of baby animals.