Board
Sarah Bell
Program Director, 11th Hour Project
Sarah is Program Director for The 11th Hour Project, a program of The Schmidt Family Foundation, and directs the Foundation's program in ecological agriculture and regional food systems. She sits on the boards of Pie Ranch in Pescadero, CA and the Environmental Grantmakers Association and holds a B.A. in both English Literature and French from the University of Colorado. An enthusiastic supporter of permaculture and former student at the Regenerative Design Institute in Bolinas, Sarah lives in San Francisco with her husband and two sons.
Meaghan Calcari Campbell
Program Officer, Gordon and Betty Moore Foundation
Meaghan's primary work focuses on bringing together diverse interests in British Columbia to resolve conflict and ensure a healthy ocean and sustainable communities.
Previously, she was at Conservation International, where she evaluated community-based conservation and economic development projects in the Philippines and Indonesia. Meaghan also taught middle school environmental education in Missouri, Indiana and North Carolina, the latter through a fellowship with the National Science Foundation. She facilitated a marine conservation funder working group in the Consultative Group on Biological Diversity. Meaghan also served on the Emerging Practitioners in Philanthropy's San Francisco Bay Area Steering Committee and now sits as board secretary for the Canadian Environmental Grantmakers Network.
Helen Chin
Director, Sustainable Environments, Surdna Foundation
Prior to joining the Foundation, Helen worked for West Harlem Environmental Action (WE ACT), leading initiatives on land use planning and transportation that were identified as core concerns by the community and New York City to advance its sustainability efforts. Helen also worked as Acting Deputy Director at the International Fund for Animal Welfare (IFAW), where she managed a grant portfolio with programs in over 15 countries, providing indigenous communities with the skills and resources needed to preserve and protect natural resources and wildlife habitats. She spent a significant amount of time in Africa and Asia working directly with communities and went on to consult for the Wildlife Trust of India. Before joining IFAW, she was the Community Programs Manager at the New England Aquarium and held positions with the Natural Resources Defense Council working on national environmental policies.
Helen attended Tufts University, receiving a Master's degree in Urban Environmental Policy.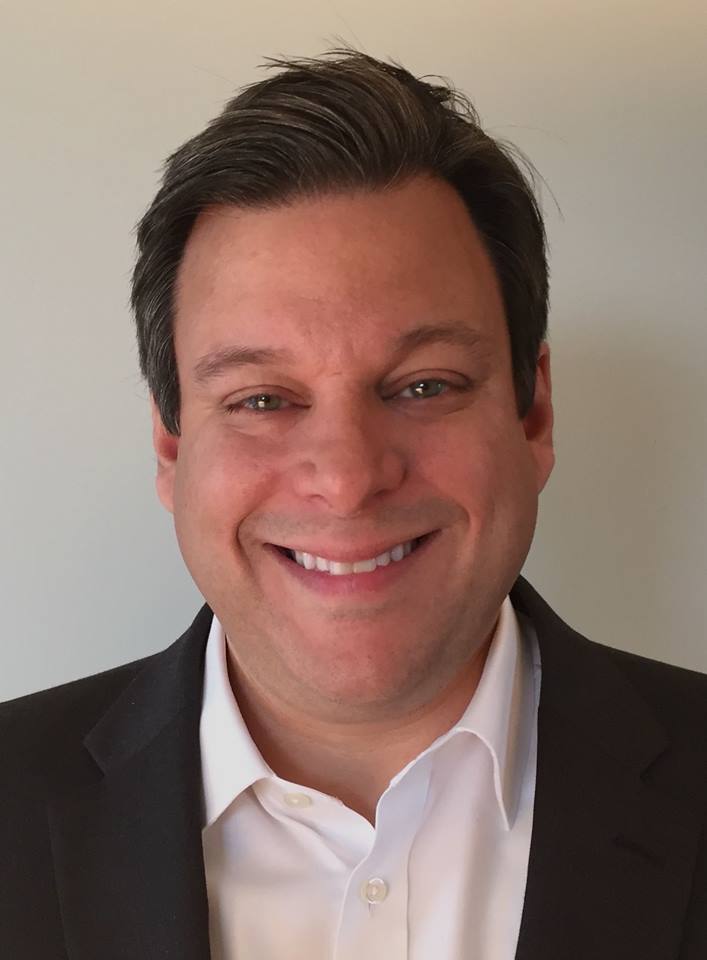 Carlos A. Garcia
Senior Philanthropic Advisor, The San Francisco Foundation
Carlos Garcia is a senior philanthropic advisor with The San Francisco Foundation. In this role, he works with individuals and families to explore the alignment of their personal values and giving, to develop and execute their grantmaking strategies, and to deepen their engagement on social and environmental issues. Recently, working with several donor families, he helped to create the foundation's Youth Access to Nature Fund, a grantmaking program that is providing nature-based experiences and environmental education to thousands of young people across the Bay Area.
Previously, he was a philanthropy advisor at Silicon Valley Community Foundation during the years it grew to become the largest community foundation in the world. His professional background also includes serving as associate director of philanthropy for The Nature Conservancy, a global conservation organization.
Carlos serves on the board of directors of the Environmental Grantmakers Association (EGA), a national group of nearly 200 private foundations, community foundations, corporate foundations, and individual philanthropists. EGA works with its members and partners to promote effective environmental philanthropy. He is also a member of Full Circle Fund, a network of professionals who help social entrepreneurs accelerate positive change.
Carlos is a certified consultant to multi-generational families on philanthropy through the 21/64 network and holds the Chartered Advisor in Philanthropy® (CAP®) professional designation. He earned a degree in psychology with a specialization in business administration from UCLA. Currently, he is pursuing a master of environmental management and leadership through Duke University. He and his wife live in San Francisco.
Ken Grossinger has been a leader in the movement for social, economic and environmental justice for more than 30 years. He is Co-founder and Chairman of the CrossCurrentsFoundation, whose two portfolios focus on non-partisan civic engagement and support for the arts. In addition, he is a principal in Democracy Partners, a strategic consulting firm where he works with donors, advocate organizations and unions to maximize the strategic use of their resources to advance social policy.
Grossinger worked for more than twenty years as a leading strategist in the labor movement, serving as Legislative Field Director of the AFL-CIO for a decade, and in the previous ten years,held several positions within the Service Employees International Union. He is widely regarded as an expert in pioneering national field strategies for labor and non-profit organizations and is well known for building long-enduring alliances between the two.
Formerly a community organizer, Grossinger co-launched the Human SERVE Fund, a national advocate organization that initiated and led the successful decade-long fight for passage of the National Voter Registration Act, commonly known as Motor Voter.
Grossinger serves on several boards including the Alliance for Justice (Chair), the Washington, DC Housing Authority Board of Commissioners (Vice-Chair), the Environmental Grantmakers Association and Grantmakers in the Arts. He holds a master's degree from the Columbia University School of Social Work.
Patricia Jenny
EGA Board Treasurer and Finance Chair, Vice President for Grants, New York Community Trust
Patricia Jenny is Vice President for Grants at The New York Community Trust, New York City's community foundation, overseeing a $40 million annual program supporting the City's nonprofits across 20 different issue areas. Since 2001, she managed a national environment program supporting efforts across the country to address climate change, environmental health, and habitat protection. Ms. Jenny also manages a philanthropic collaborative focused on improving the workforce development system for New York City job seekers and employers. From 1993 to 2001, Ms. Jenny served as the director of the Neighborhood Strategies Project, a multi-year effort to expand economic opportunities for residents of Washington Heights, Mott Haven in the Bronx, and Williamsburg in Brooklyn. Ms. Jenny also has worked as a consultant in community development public policy in California and Washington, DC.
She holds a Masters in Regional Planning from the University of North Carolina, Chapel Hill, and a B.A. degree in History from Brown University. Ms. Jenny currently serves on the board of the Environmental Grantmakers Association and Health and Environmental Funders Network, is a director emeritus of Cause Effective in New York City, and was a founding board member of the Montclair Economic Development Corporation in New Jersey. Mayor de Blasio appointed her to be a leader of his Jobs for New Yorkers Task Force in May 2014.
Kim Moore Bailey
Executive Director, Youth Outside
Kim Moore Bailey brings a wealth of experience to her role as Executive Director for Youth Outside. Kim provides the leadership and vision that drives its mission of connecting youth to nature by eliminating barriers, providing resources, and promoting outdoor programming. Inspired by her own passion for the outdoors and years of both professional and personal experiences, Kim focuses on Youth Outside's strategic direction, grantmaking portfolio, and working to achieve measurable results. Kim believes that Youth Outside serves as an intermediary to develop the critical connections required to engage underrepresented youth to nature and to encourage the capacity building of the organizations supported.
Kim is currently serving on the Board of Directors for ChangeScale and Environmental Grantmakers Association; an Advisory Board Member for California Trust for Public Lands and as the Co-Chair for the Environmental Educators Funders Collaborative. Kim enjoys spending time with her loved ones, yoga and being outdoors.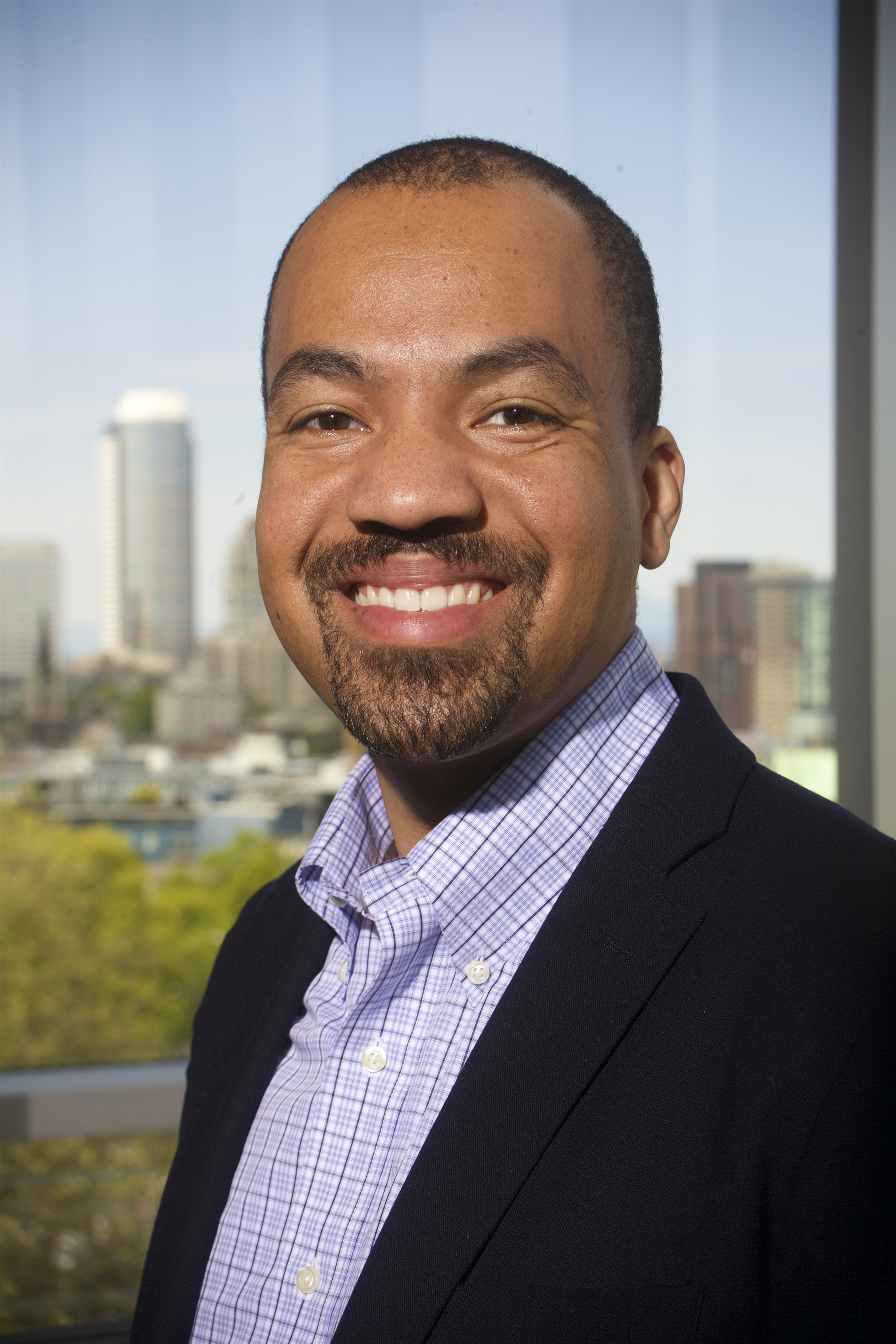 Rashad Morris
Program Officer, Bullitt Foundation
Rashad is a Program Officer at the Bullitt Foundation where he manages the foundation's Energy, Climate, and Materials portfolio. Prior to joining Bullitt, Rashad developed a broad base of experience in policy formation and advocacy as a Seattle City Council Legislative Assistant, and as a Policy Analyst for both the Washington Environmental Council and the Washington State Senate. Deeply committed to integrating social justice with environmental sustainability, he has been a volunteer co-leader of Seattle's chapter of the national Environmental Professionals of Color (EPOC) network and sits on the boards of both Evergreen Business Capital, a non-profit community development lender, and its affiliated philanthropic foundation. Rashad earned his law degree from U.C. Berkeley and his bachelor's degree in Business Administration from Loyola Marymount University.
Denise Porche
Executive Director, Island Foundation
Denise Porché is the Executive Director of the Island Foundation in Marion, MA. Prior to this position, she was a fellow at the Charles Hamilton Houston Institute for Race & Justice at Harvard Law School where she worked on inclusion projects and briefs. She was also a member of the Harvard Diversity Working Group. Denise also directed the Office for Child. Denise founded the National Safe Environment Leadership Conference, which convenes directors annually across the United States to address sex abuse prevention in the Catholic Church.
Denise participated in the EGA China Distance Learning Program and went on the learning tour to China in 2014.
Mariella Puerto
Co-Director, Climate, Barr Foundation
Mariella Puerto is co-director for Climate, managing Barr's grantmaking and other initiatives that catalyze the transition to a clean-energy economy. This includes promoting policies and practices that accelerate the adoption of energy efficiency and renewable power sources in the New England region and connecting to similar efforts nationally.
Prior to joining the Foundation in 2001, Mariella spent four years as deputy director of the Robert Wood Johnson Community Health Leadership Program and three years as founding director of the Boston Lead Action Collaborative, a public-private partnership created to address the high rates of childhood lead poisoning in Boston. Before embarking on her career in the nonprofit sector, Mariella was a co-op owner of a vegetarian restaurant in Vermont.
Marisa Aurora Quiroz
Senior Program Officer, Environmental Conservation, International Community Foundation
Marisa manages the International Community Foundation's Environment portfolio, which emphasizes marine and terrestrial conservation in Mexico's Baja California peninsula and coastal communities of the Gulf of California, as well as the Eastern Tropical Pacific region. She came to ICF in January 2015, after 8 years at The San Diego Foundation where she oversaw the Opening the Outdoors Initiative. As the Director of this program, she worked with donors, volunteers and nonprofits in the San Diego region to advance regional conservation efforts that ensure that all communities have access to clean air, water, and nature, and to promote collaborative action on climate change.
In 2010, Marisa was selected one of San Diego News Network's, "35 Under 35 Community Leaders." Marisa is a graduate of the 2012 HOPE Leadership Institute, and co-founded The Latina Giving Circle – a regional group of woman engaged in culturally relevant philanthropy. She is certified by the International Association of Public Participation, and currently serves on the national board of the Center for Diversity and the Environment, as well as the U.S. International Boundary and Water Commission's Citizens Forum. In April 2016 she completed 4 years of service on the California Structural Pest Control Board and previously served as a member of the Port of San Diego's Tidelands Activation Committee for 2 years.
Marisa holds Master's in Nonprofit Leadership and Management from the University of San Diego and a Bachelor's Degree in Anthropology and Sociology from Mills College.
She is a Certified Massage Therapist and Doula, with over fifteen years of experience in bodywork. In August 2015 she became a mama and enjoys exploring Baja California with her husband and daughter, Rio.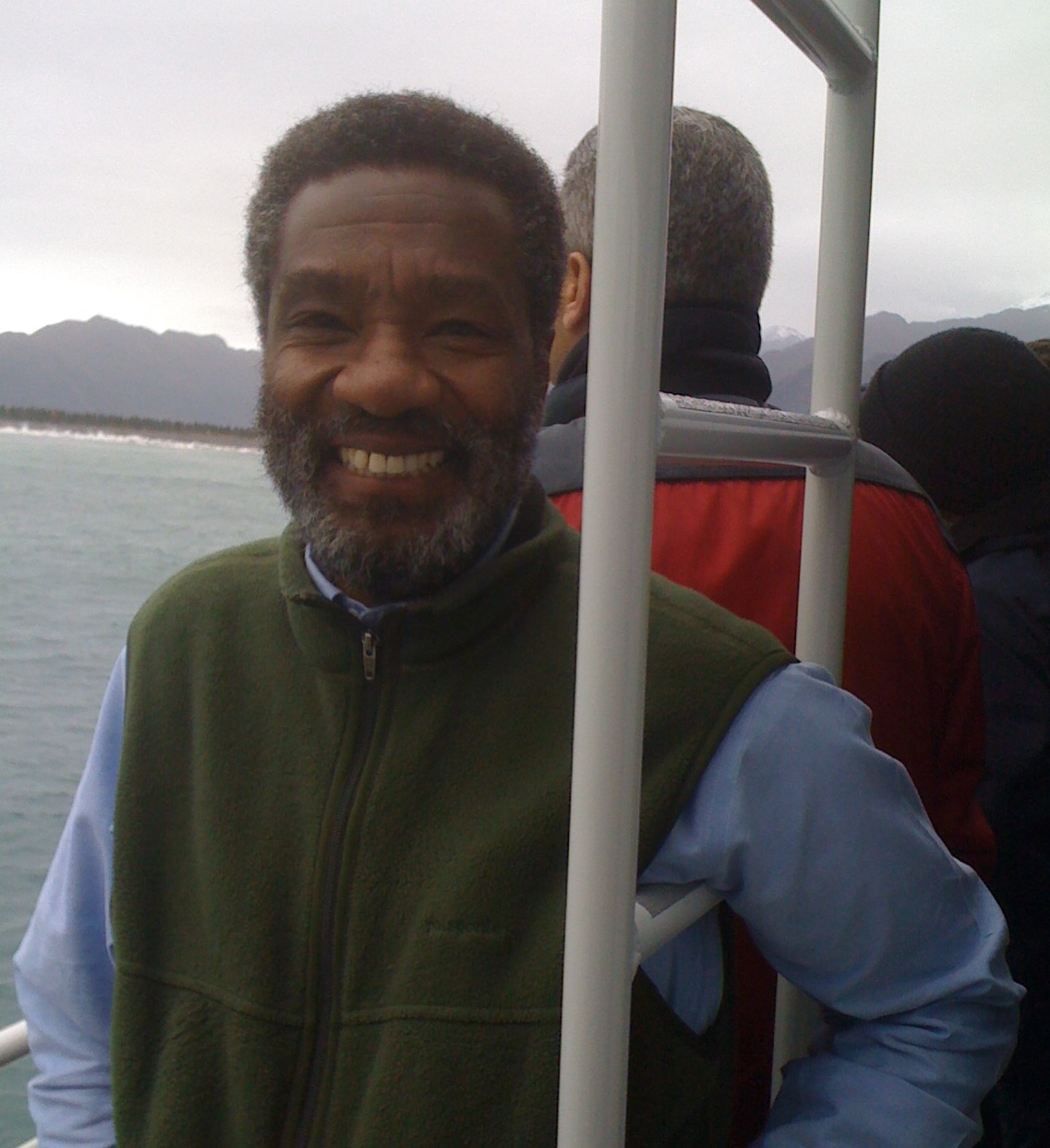 Ernest Tollerson
Trustee, Hudson River Foundation
In early August 2014, Ernest Tollerson rejoined the Nathan Cummings Foundation -- this time as interim president and CEO. He served as NCF's interim leader until mid-November 2015. From 2004 to 2013, he served as a NCF trustee, including one three-year term as chair of the board of trustees. Because of his deep, longstanding commitment and connection to the NCF's mission and his own work on climate policy and projects, the board invited him to lead the foundation, reposition NCF for the future and guide the development of two new sets of grantmaking guidelines, one for an NCF Climate Program and one for an NCF Inequality Program.
Currently, he is a trustee of the Hudson River Foundation, the Environmental Grantmakers Association, the New-York Historical Society and the South Street Seaport Museum. Ernest is also a member of the New York City Panel on Climate Change, also known as NPCC3. He is a former member of the management board of the EGA and a former member of the board of Demos, a nonpartisan hub of public policy work focused on creating an America "where we all have an equal say in our democracy and an equal chance in our economy."
Ernest spent nearly 25 years as a journalist. He worked as a reporter and editor for a number of newspapers including the Philadelphia Inquirer, where he was a political reporter, New York Newsday, where he was the editorial page editor, and the New York Times, where he was first a national correspondent and later a member of the Times' editorial board.
Mark Van Putten
EGA Board Chair, CEO, Wege Foundation
Mark Van Putten is CEO of the Wege Foundation. Previously, Mark served for over 20 years on the staff of the National Wildlife Federation, including nearly eight years as President and CEO. He also founded NWF's Great Lakes regional office and the University of Michigan's Environmental Law Clinic. Mark currently serves as a Public Service/Public Interest Law Fellow at the University of Michigan Law School. Mark served as a member of the Obama-Biden transition team and co-chaired the Key States Team of the Obama-Biden campaign's Energy & Environment Coordinating Council. During previous administrations, Mark served on the Trade & Environment Policy Advisory Committee and several U.S. EPA advisory committees. On the 30th anniversary of the Clean Water Act, Mark was named one of 30 nationwide "Clean Water Heroes."
Jumana Vasi
EGA Board Vice-Chair and Program Strategies Committee Co-Chair, Program Officer, Environment, CS Mott Foundation
At the C. S. Mott Foundation, Jumana's grantmaking responsibilities, which are focused primarily in the Great Lakes basin, aim to build the organizational capacity of nonprofits engaged in the conservation of freshwater resources, influence selected public policy issues, and promote site-based conservation activities. Prior to joining the Mott Foundation, Jumana served as the Director of Development at Enlace Chicago, a community-based Latino organization. Jumana's professional experience also includes working on environmental justice projects at the Environmental Protection Agency and the Federal Aviation Administration.
Jumana holds a Bachelor of Arts degree in International Business from Ohio Wesleyan University and a Master of Science degree in Environmental Policy from the University of Michigan's School of Natural Resources and Environment. Jumana speaks several languages including French, Gujarati, Urdu, and Wolof.
Emily Young
Executive Director, The Nonprofit Institute & Fund Advisor, The San Diego Foundation
Dr. Emily Young is the Executive Director for the Nonprofit and Philanthropic Institute in the School of Leadership and Education Sciences at the University of San Diego. She has spent over 20 years in various positions in philanthropy, as well as higher education. Prior to the University of San Diego, she served as Vice President of Community Impact at The San Diego Foundation, where she was first hired to build its Environment Program in 2000. During her time at The San Diego Foundation, Dr. Young worked with numerous funders and community leaders to catalyze and facilitate regional and statewide collaboratives, developing and implementing grant making programs around climate change, conservation and youth access to the outdoors, and clean air/water efforts in tribal and other disadvantaged communities. She also managed regional initiatives on arts and culture, civic engagement, education and youth development, and neighborhood revitalization, especially for underrepresented communities. Dr. Young received the 2011 Funder's Network for Smart Growth Nicholas P. Bollman Award for leaders who inspire through values and action, while the Climate Initiative she led received both the 2012 HUD Secretary's Award for Public-Private Partnerships and the City of San Diego's Climate Protection Champion Award. 
 
Prior to The San Diego Foundation, Emily was an assistant professor at the University of Arizona, where she taught courses on environment and society, geography, and Latin America. Dr. Young graduated from the University of Wisconsin-Madison with a double B.A. in Ibero-American Studies and Spanish, and a M.S. in geography. She received a Ph.D. in geography from the University of Texas at Austin.